Your local partner in Cologne
HBC is your local service partner in Cologne
In the crazy carnival city on the Rhine, people not only celebrate extensively, but also work honestly. To ensure that you always keep your eye on the essentials and experience your office as a place of well-being, we offer you numerous customized services.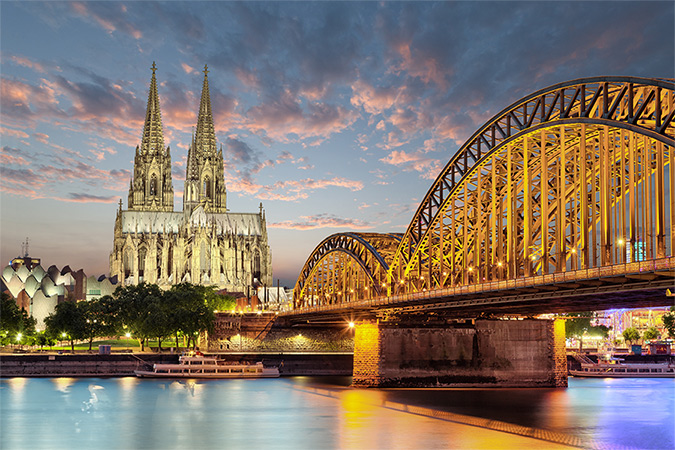 All-In-One Building Service for your Cologne Office
How you benefit from HBC in Cologne
More time
Your time is valuable. That's why we do everything we can to make your day-to-day work easier. As the most digital and innovative provider on the market, we reduce your workload in all office services and create free space. So you finally have more time for the satisfaction of your employees. No more time and energy wasters, such as daily management of building service providers.
More service
We noticeably improve the level of service in your office. We make the place where you spend a large part of your everyday life a nicer place - your workplace. Our Office Heroes accompany you in day-to-day service and simply offer you more. Cleaning, facility services and office management from a single source. Wow effect included!
More budget
We optimize your budget. This is an important part of building and office management. How do we achieve this? Through our high service quality and consistent digitalization and automation of our processes! This is how we make our service as efficient as possible. The result: the best prices we offer you.
More transparency
Do you know the situation of constantly having to control service performance? That's over now. There is no need for hidden costs and unclear scopes of services. We promise you the highest quality management and provide you with all analyses and reports based on digital quality audits. You receive all services structured and prices transparent. So you see everything in black and white, without unpleasant surprises.
Request a non-binding offer now!